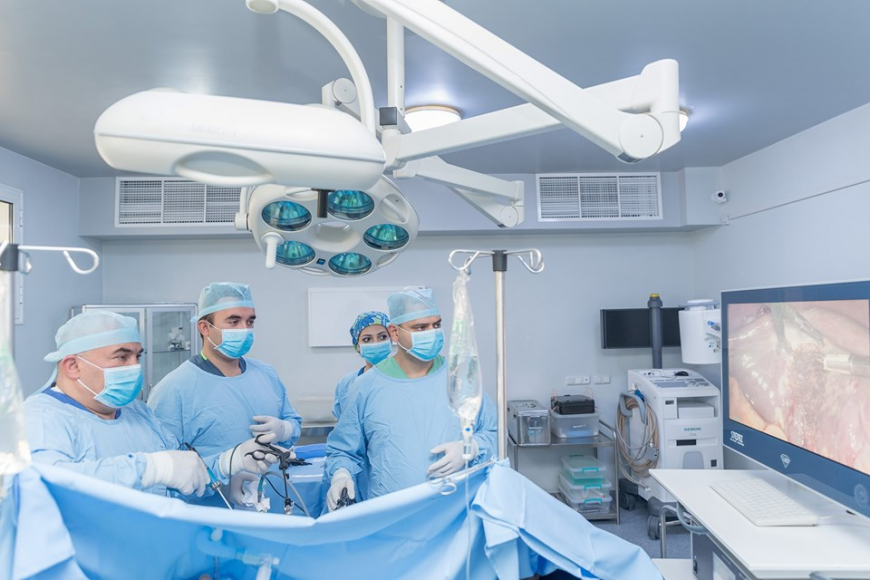 Surgical treatment of tumors in less invasive laparoscopic method
30 September 2019 | News | Digestive System, Stomach | Tumors of the digestive system | Andranik I. Adamyan | Feliks G. Meliksetyan | Tigran A. Adamyan
At ''Nairi'' Medical Center with the leadership of Andranik Adamyan laparoscopic operations of gastrointestinal tract and pancreatic tumors was performed for many years in accordance with all international standards and guidelines.
Laparoscopic surgeries are more effective, because they provide clearer visibility. If we compare laparoscopic surgeries with the traditional open method, the advantage is that in this case patient recovers quickly in the postoperative period. They can walk on the very day of the surgery or the next day, which also helps to reduce the risk of inflammation.
Practically these surgeries are not performed in the regional clinics. Till now, Georgian colleagues of ''Nairi'' Medical Center have not performed laparoscopic surgeries for esophageal and gastric cancers.
At "Nairi" Medical Center pancreaticoduodenal resection of the pancreas, laparoscopic surgery of the colon which, by the way, is accepted as the international gold standard for the treatment of colon cancer are performed.
Laparoscopic surgery for cardiac and distal region stomach tumors and cancers, total gastrectomy with lymph dissection, laparoscopic pancreaticoduodenal resection in case of tumors in the head of the pancreas are performed successfully. Surgical treatment of the tumors of different regions of the colon such as sigma, rectum, transverse colon, appendix are also performed in laparoscopic method.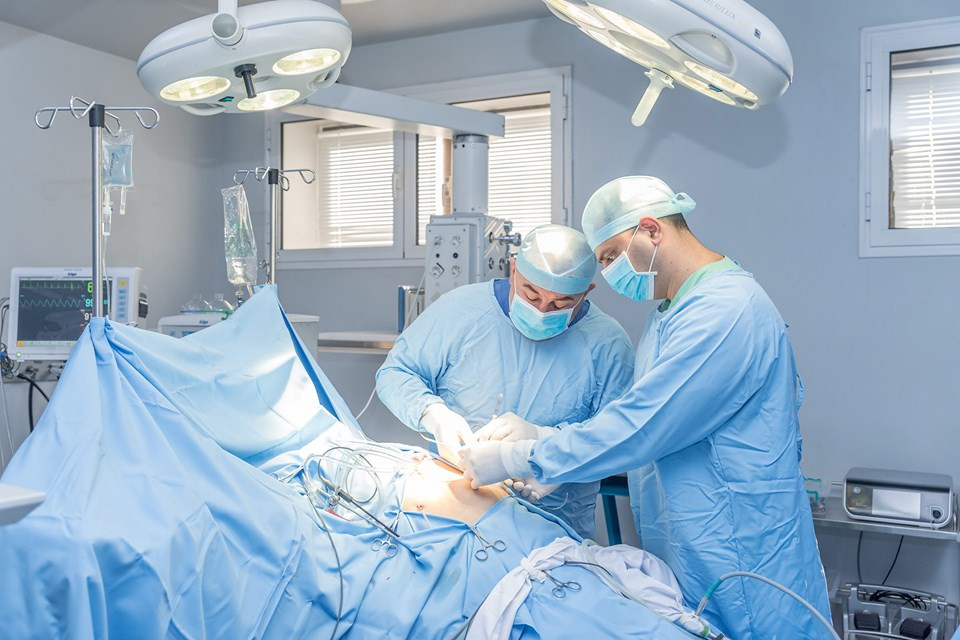 Great success has been achieved in the treatment of anal tumors. These surgeries are again performed in laparoscopic method, but conservatively i.e. without a stoma. Transanal endoscopic mesorectumectomy is also performed. These surgeries, combined with laparoscopy are quite effective in that region tumors treating.
Taking into consideration the type of the tumor, its location, the involvement of great and magistral vessels and the results of the cytological examination the types of the surgery(open/close) is chosen.
All this is discussed before the operation, then the treatment plan is organized i. e. it is decided the surgery or the chemotherapy should be first.
At ''Nairi'' Medical Center state-of-the-art equipment is used during the operation. For example, the suturing instruments of the companies Covidien, Ethicon are more effective and speed up the surgery.
---
---
Similar articles
View all
Sign up here for our newsletter