Home
/
Clinical cases
/ A 40-year-old man weighing 160kg applied to undergo a stomach size-reducing operation for weight loss purposes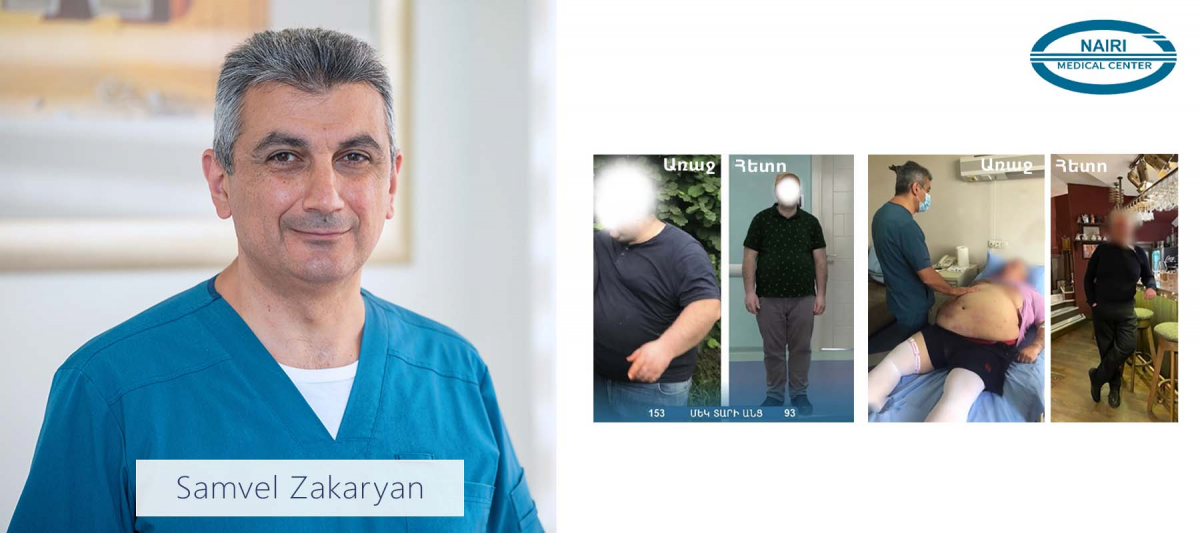 A 40-year-old man weighing 160kg applied to undergo a stomach size-reducing operation for weight loss purposes
18 August 2023 | Gastroenterologist | Samvel Ch. Zakaryan
A 40-year-old man weighing 160kg applied to undergo a stomach size-reducing operation for weight loss purposes. According to him, he had tried various methods, which included keeping a special diet and exercising, but the lost weight was gained back again. The most he weighed was 168 kg.
Because of being overweight, the man also got type 2 diabetes. After consulting a number of doctors, he eventually decided to entrust the solution of his issue to the Nairi Medical Center's proficient surgeon Samvel Zakaryan. He is sure that after the operation he can manage his weight, as well as get rid of his diabetes. Samvel Zakaryan has performed a bariatric surgery, called sleeve gastrectomy, during which a longitudinal dissection of the patient's stomach is done.
In Nairi MC, bariatric surgeries are performed laparoscopically, due to which patients have no postoperative complications and quickly return to their normal life. After the introduction of this method, the number of applicants for bariatric surgery in Nairi MC has increased dramatically.
---
Sign up here for our newsletter