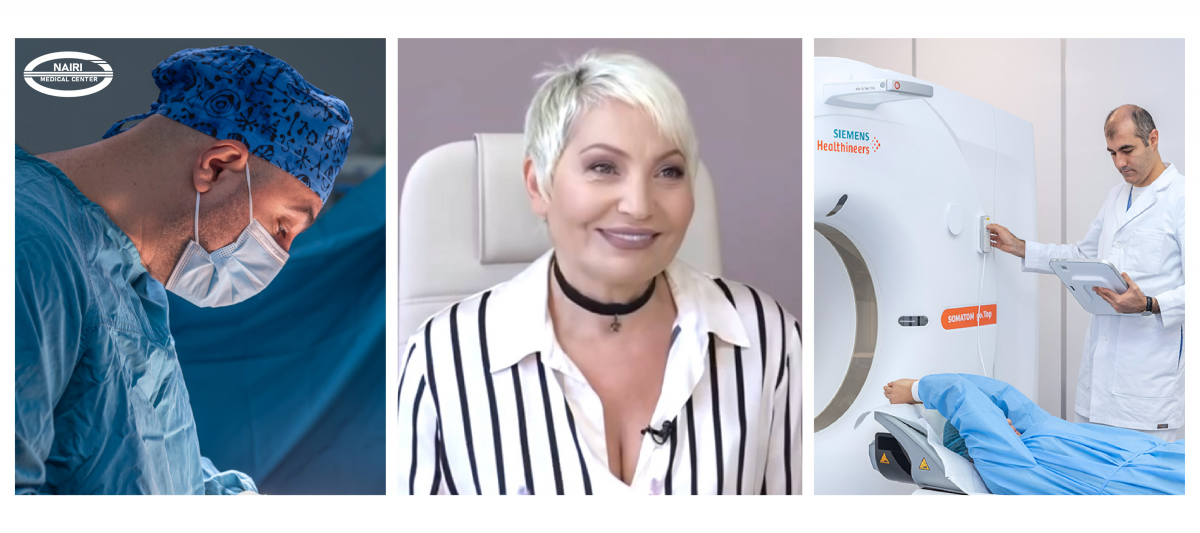 Find your doctor and trust him
23 October 2023 | News | Gynecological tumors | Kostan S. Ghalumyan
The famous singer Nara Vardanyan was able to overpower cancer; she entrusted her health to the superior specialists of the best medical center in Armenia, Nairi MC.
The head of the oncogynecological department, Artem Stepanyan, and his team performed a complex and radical surgery while also removing numerous lymph nodes. Later, in Germany, they admired the skillfulness of Armenian doctors.
For choosing a treatment strategy it is essential to make an accurate diagnosis. The diagnosis needs to be extremely complete and precise so that, in the operating room, nothing unforeseen awaits the surgeon.
The team of oncogynecologists of Nairi MC is Armenia's most famous oncogynecologist team in Europe. Nara is not the only patient who was advised in Germany and other European countries to turn to the professional oncologists of the best medical center in Armenia.
---
Sign up here for our newsletter